Search Our Records

Click the link to open the file. To search use the CTRL+F function. To download the file to your computer's hard drive click File then Download from the menu.
Perham+New York Mills 1883-2008
Newspaper Index Part 1
Newspaper Index Part 2
Our newspaper index is in two parts. Part 1 contains our old system newspaper index. Part 2 contains our new system newspaper index with records added on a regular basis so check back periodically for new information.
East Otter Tail County
History Book
Photos
Family History Research

Ancestry.com
Largest online family history resource--Search for Free at our Museum
Cyndi's List
The most comprehensive genealogy resource list on the Internet
Family History Library Search
The largest collection of free family trees, genealogy records and resources
Find A Grave
Cemetery resource with photos, obituaries and more!
World Gen Web
Volunteer provided records and resources for counties, states, and countries.
Mary Pfeffer's Page
Family tree from 20+ years research by our resident genealogist
Genealogy Requests, Questions or Comments
Phone: 218-346-7676
Research Information Order Form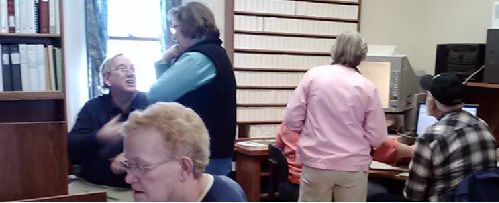 New ScanPro 3000 Microform Scanning System
Now installed at the East Otter Tail County History Museum!
This project has been financed in part with funds provided by the
State of Minnesota from the Arts and Cultural Heritage Fund
through the Minnesota Historical Society.
Become a Volunteer!
Work with a great group of people.
Make a positive impact on our community.
Sign up on line
.
To learn more call us at 218-346-7676 or
Make a donation
.
Your gift helps preserve the past for future generations.
Donate online
.
To learn more call us at 218-346-7676 or
In Their Own Words
Veterans Museum
805 West Main in Perham.
Those on the front lines and the homefront share their experience through video and audio presentations.
Perham Pioneer Village
44290 Highway 8 in Perham.
Experience life in the past lane! These grounds host a Pioneer Festival and can be rented for weddings and other gatherings.